The WordPress.com stats monkeys kindly prepared an automated 2014 annual report for my blog. Hopefully this review tool won't cause WordPress the same headache Facebook's year in review triggered. I'm in two minds about these auto generated reviews of the year generally. But it was good to see this one because it prompted me to reflect on blogging and what it's meant to me this year. Last Christmas I took the plunge and decided to give blogging a serious go and whilst I haven't blogged prolifically I am pleased with how it's gone so far, it's a work in progress like most things in my life! I've really enjoyed having the space to work out my thoughts and importantly to engage with those who've been kind enough to read and comment on a range of topics including learning & development, ethics and social research.
It's been fascinating to reflect on how my relationship with blogging has evolved during the year. I definitely suffered from stage fright at the beginning, over thinking how people might react to posts, there were lots of drafts left hanging as I prevaricated! Slowly I found my feet and part of that was realising that when I wrote it should be about things that are important to me, I can't blog to order it seems to cause the metaphorical ink in my pen dry up when I try. I think my better posts this year have been inspired by things I feel passionate about or am genuinely intrigued by and that's how it should be, like in life. There were points towards the end of the year when I couldn't post because life got in the way and I was surprised to find I missed the thinking process, the musing, and crafting words to express germs of ideas. So I'm looking forward to writing more again in the New Year, but I'm also conscious that I don't want blogging to become another item on my To Do list, whenever it started to feel like a chore it lost it's sheen for me and I found myself unable to write. I admire bloggers who post weekly (some daily) but it doesn't work for me (perhaps that should be yet!?). For me blogging is another way to engage, take part in conversations and play with ideas with a wider range of folks than I see on a daily basis, it's about learning & experimenting & some deeper thinking…
I've really learnt about the power of blogging this year for forging ideas, relationships and connections. It's a form that can be incredibly powerful for giving a wide range of people a voice and a platform. Blogging & reading others blogs has opened my mind to new ideas and novel ways of approaching old issues. For me it's become an important way to make sense of my professional practice and to expose myself to different ways of thinking. No one was more surprised or delighted than me to find that this initial post led to a deluge of people wanting to be part of a book of blogs on social media research.
It was a roller coaster ride but that community of bloggers, some established, some novices, created something very special, published in October a mere four months later the book stands as an example of how blogging can push the boundaries.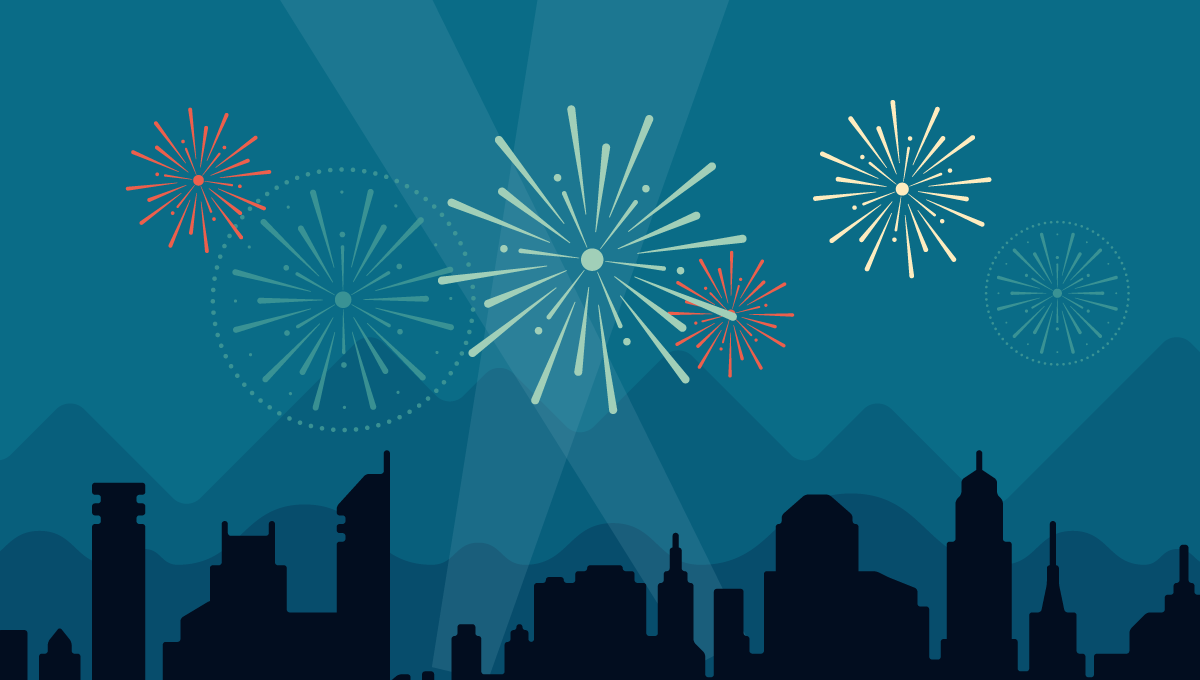 Here's an excerpt from that report on my year of blogging tentatively:
A San Francisco cable car holds 60 people. This blog was viewed about 3,100 times in 2014. If it were a cable car, it would take about 52 trips to carry that many people.
Click here to see the complete report  I hope to share a cable car with you sometime soon!
Thank you to everyone who has taken the time to read or comment and encourage me in my baby blogging steps, it's meant the world to me. And a huge thank you to all the bloggers who've kept me intrigued, puzzled and curious this year with your posts. I'm looking forward to continuing the conversations here, on Twitter and in person.
Wishing you a very Happy New Year, see you in 2015. 🎉🎊